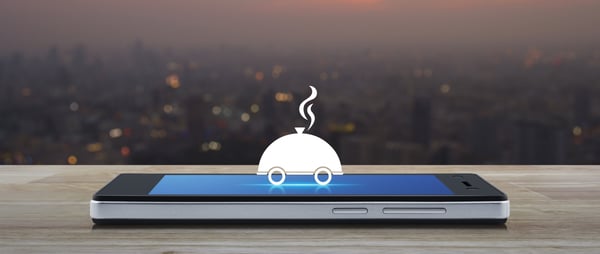 Your customers (and your potential customers) now have the ability to order a meal from dozens restaurants around them from the palm of their hand. As the restaurant technology landscape continues to evolve, delivery is becoming a mainstay alongside loyalty and mobile apps. You're likely researching Delivery Point of Sale providers online (as you should) and deciding whether to keep your operation in house or outsource to a third party app.
READ: 4 Ways to Crush your Pizza Delivery Competition
But...one solution does not fit all. It's important to evaluate what your specific business needs are, what features will help you meet those needs, and which option makes your job as a business owner easier. Here are 3 key red flags that are typically a good indicator the system isn't as delivery-minded as it seems.
1. The Jack of All Trades
Many point of sale companies market their product to be everything to everyone, boasting a solution that fits every restaurant concept, or they try to sell sub-par features as delivery management tools. Delivery operations require functionality that general restaurant POS solutions either don't offer or if they do, they don't perform great. Be wary of vendors that don't have a focused product where delivery is truly top of mind.
What About Integration/3rd Party Delivery?
We have seen restaurant owners with a POS opt for third party delivery solutions or add-ons that just make for more complication operations and opportunity for error. Check out these 5 Things to Consider for Third-Party Restaurant Delivery.
2. The Customer Experience
Online ordering. Mobile ordering. Loyalty rewards. For a customer, all these things should integrate to deliver convenience (and your tasty food). It's obviously important to consider what YOUR experience with the technology is, but don't overlook your customer's.
If you have a mobile app, I should be able to view the menu, place an order, and see how many points until my next reward. Even if you aren't mobile app ready yet, it should be a seamless experience to place a delivery order from your website or over the phone.
3. Paying Drivers Legally & Smartly
Managing your drivers can be complicated, but it doesn't have to be. A well designed Delivery POS system helps you avoid the pitfalls of compensating your drivers with features like:
Tip Credits
Mileage Tracking
Driver Security
Driver Performance
Make sure that you are up to speed on the details of how to pay your drivers legally, while making smart decisions about how to incentivize drivers to provide great service.
Food delivery services aren't going anywhere anytime soon as major restaurant chains across all concepts are meeting consumers at their front doorstep. So, when you're considering delivery point of sale vendors, make sure that each of these boxes are checked to protect your business (and yourself from headaches).