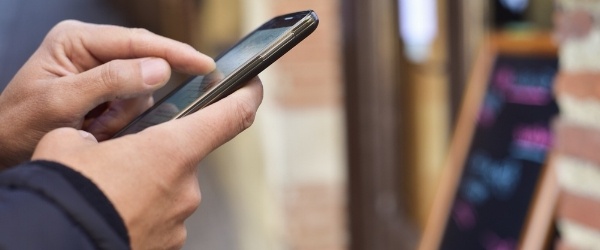 Millennial here. I was born in the late 80's and grew up in the golden age of the Internet. According to the headlines over the past year, my generation has single-handedly killed everything from napkins to Applebee's. But we're also the largest generation with the most buying power...and we like to eat! When it comes to ordering a pizza, there are several paths to winning (and keeping) Millennial business that you should keep in mind when marketing your pizzeria to capture these customers.
Win Millennial Business
Winning the business of Millennials is important for the longevity of a growth-minded restaurant marketing strategy, and while some say they're just looking for coupons and freebies, it's really much simpler than that: convenience and value. When it comes to eating "out", Millennials are more inclined to look for delivery or quick-service options that minimize time and costs while maximizing convenience.
One of the defining characteristics of Millennials is that they have less money to spend than previous generations due to lower employment levels, smaller incomes, and student loan debt. This is where a value driven marketing strategy comes into play.
If your pizzeria is looking to capture all the Millennial dollars out there in the market, there are 3 specific things that will turn us into loyal customers: delivery options, a good loyalty marketing program, and most of all...value.
Delivery Options
Pizza no longer dominates the delivery market with third party solutions like GrubHub and UberEats (which now partners with brand giants like McDonald's) offering an entire array of restaurant options delivered to my doorstep. Some restaurants use these services to build their clientele and generate brand awareness, which is a good place to start, but this strategy comes at a cost as these services charge fees that eat away at your bottom line.
An in-house delivery operation might seem an intimidating addition to your business, but the truth is it really doesn't have to be. The good news is that there are a lot of tools out there that help you not only manage this piece of your restaurant's future, but have it all run smoothly so you can offer delivery without third-party apps skimming money out of your profit margins.
Millennial Loyalty
When Goldman Sachs asked "What factors make you loyal to a brand?", Millennials indicated they search for value. Quality is still key, but price is a more important factor than it is for other generations. Old school door hangers and direct mail coupons aren't dead yet, but there are much more effective and efficient ways to gain new customers (and keep them coming back!)
It's common knowledge that Millennials are never more than 1 foot away from their mobile devices, so it makes sense that mobile-centric loyalty tools like email, SMS and push notifications are both cost-effective and successful in increasing customer frequency, ticket averages and enrollment. These features give you a powerful ability to target customers with rewards and incentives based on their actual behavior, making it your secret weapon to capture (and keep) Millennial business.
Think Outside the Value Menu
Creating value in your restaurant marketing doesn't mean over discounting and a freebie with every order. You already offer delivery, a big plus in your favor, and the quality ingredients that independents offer in lieu of the big chains or fast food alternatives already gives you a boost. These differentiators earn your restaurant favor with younger patrons right out of the gate.
Ultimately, it comes down to your Millennial customers feeling good about spending their carefully budgeted money with you. They're getting what they pay for - a delicous meal, a local business that cares about their community, and a restaurant that genuinely wants them to have a good experience and keep them coming back.
The key to making all these pieces work effectively for your restaurant is integration. Having all of your customer data in one system provides you with really powerful insights into who your customers are, what they like, and what entices them to keep coming back. With that kind of information at your fingertips, your marketing ROI potential is almost limitless.
We just so happen to know a system that can help you with all of that!