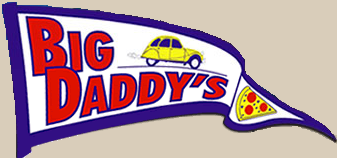 He's about to celebrate his 16th year of success at Big Daddy's Pizza in Burlington, Vermont. But if Francis "Cheech" Kehoe's mom had anything to say about it, he wouldn't be in the restaurant business at all. "My family's been in the restaurant business since 1939," explained Cheech. "When I told my mom I wanted to open a restaurant myself, she wouldn't speak to me for 6 months. She knew how tough this business can be!"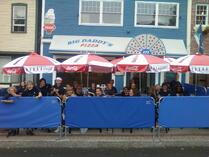 For Cheech, however, the business has been a great opportunity to settle down in a great community. "I was newly married and my wife wanted to go to med school, so we were looking for a college town with a great environment. I opened Big Daddy's with a focus on delivery, and as a late night pizza-by-the slice fix for when after the bars close."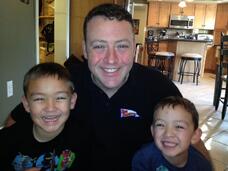 After his first 3 years in business blew right past his 5 year business plan, Cheech knew he was onto a formula for success. However with rapid growth came challenges. "I needed to spend some time at home with my new wife," Cheech admitted, "but with making the dough at 7 am and staying open till 3 am, I needed some help. I didn't feel that I could train anyone to act like me, and I couldn't clone myself. That's when I knew I needed a good point-of-sale system."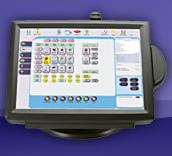 "I bit the bullet and, after evaluating several systems, I chose the FireFly point-of-sale system," Cheech continued. "With the POS in place, all the pricing, charging for extra toppings, all the human errors were variables that we just took out of the equation. Iimmediately noticed a difference in my bottom line."
"For a successful delivery business, you've got to focus on speed. Unfortunately, customers don't call you a half hour before they get hungry. We've got to get that order dispatched in less than 20 minutes to keep them satisfied." When every minute counts, the FireFly system really helps speed up our phone orders. "It used to take 2-3 minutes, but now we can take an order in less than 30 seconds," explained Cheech.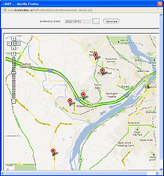 "Another feature I love is the delivery dispatch and mapping," said Cheech. "It lets me take a capable restaurant manager who is not familiar with delivery and make them an expert dispatcher. They can map all the orders and easily determine which ones to group together when they send out drivers."
For Cheech, the system's cash management tools and easily accessed reports help him get out of the restaurant once in a while. "It's so easy to find information quickly in FireFly's reports," he explained. "Hyperlinks take you from one report to another, and even bring up full ticket details right from the report, so you can investigate any issue you're interested in."
Recently, Big Daddy's added online ordering to the mix. "It's been far more successful than I anticipated," said Cheech. "People really enjoy ordering online."
Over the years, Cheech has been an active customer with FireFly, working closely with their technical team to improve the system, and he's had many ideas and suggestions worked into the software. He's looking forward to contining to push the envelope. "I plan to replace my hardware with iPad tablets next year - still running FireFly of course!" he said.
What one piece of advice would Cheech have for anyone looking for point-of-sale for their restaurant? "Watch out for promises and people telling you 'no problem' - to me that's always a sign that they don't really know the answer. Trust your gut and choose a company that has good customer service. Hardware will always fail eventually; software may too, but no matter what happens if the company stands behind their products, it will work out. GRS stands behind its products and treats its customers very well."