Let's get real for a moment. Customer loyalty is not guaranteed, no matter how good your pizza is. And no matter how many times you landed it like a gold medal Olympic gymnast, one misstep can cost you big time - which makes having high-quality delivery drivers even more critical to your success as an independent pizza restaurant offering local delivery.
Good Delivery Drivers Can be Hard to Find
Many pizza restaurant owners and managers are so desperate, they are willing to take pretty much anyone with a pulse. As the Wall Street Journal so aptly pointed out, "Having a job opening to fill is one thing: Convincing someone to fill it is quite another."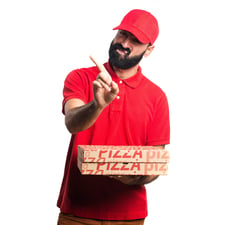 The fact remains though, despite all your staffing woes (how shall we put this delicately?), your customers just don't care. They judge your product based on their most recent experience. Period. To which we would add, finding someone who is both willing and able to do a seemingly simple job well, is even more of a challenge.
It doesn't matter if you are running around juggling flaming pizzas in the background with two members of your staff out with the flu - from the customer's perspective, if a pizza order is late, cold, soggy, or stuck to the inside of the box-lid even once, that's what they remember.
And you may not get a do-over either, because according to one customer experience report, 82% of respondents said they stopped buying from a given company because they felt they received poor service. The kicker is those who responded admitted that they didn't necessarily bother to tell the company itself they were unhappy. Reputation Refinery reports that 96% customers who feel miffed are probably not going to complain…to you. They are however likely to tell as many as 15 of their friends about their poor experience. And in today's social media driven world, they are very likely to share reviews online, where many, many more people will have a chance to see it and use it to make a decision about where to get a pie.
Creating the Perfect Pie is Not Enough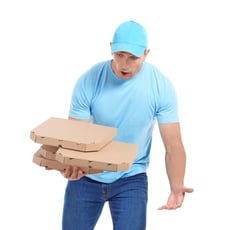 Imagine you create the ideal pizza sauce and toppings, using only the finest ingredients. You bake it to bubbly cheesy perfection on top of the most aromatic and flavorful crust. You track it and manage your inventory and the entire process with a superior restaurant point of sale (POS) system too.
Then you carefully box it up and send it out with a less-than-stellar delivery driver who allows it to slide around in the backseat their car while they fiddle with their phones as the pizza grows steadily colder. How many repeat orders do you think you will get?
---
To see a healthy ROI, you must ensure a positive customer experience all the way from dough to doorstep.
---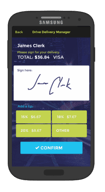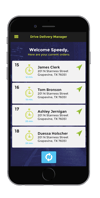 Running a successful pizza business with online and phone orders for pickup and delivery, means working as a team. This includes proper vetting of your drivers just as much as it does for your kitchen staff. It also means empowering and valuing your employees (their success is your success), and investing in state-of-the-art tools, like the Dr!ve delivery app, that will make them the very best at what they do.
Identifying and implementing methods and tools to continuously improve your restaurant team is not always simple, and seldom happens overnight. Like anything else, it takes work and a willingness to think outside the (pizza delivery) box. The good news is that the market is ripe for small independent restaurants who are willing to invest not just in their food, but in their team.
Higher Satisfaction (No Surprise) Equals More Sales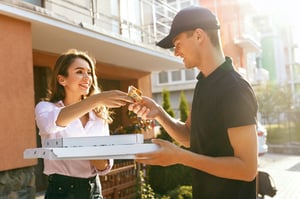 A Harvard Business School study showed a direct correlation between spending habits and customer satisfaction rates. When the study looked at Starbucks, they found that satisfied customers visited, on average, 4.3 times each month, spending an average of $4.06 over a period of 4.4 years. Those who considered themselves highly satisfied, on the other hand, visited 7.2 times per month for an average of (wait for it) 8.3 years.
While pizza and coffee sales are admittedly a comparison between apples and oranges in some ways, the fact remains that customers that are simply satisfied versus highly satisfied have a massive impact your profit margins.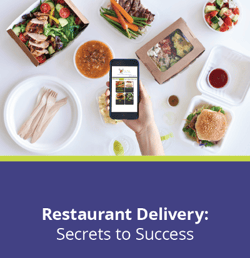 Good delivery services can be the factor that moves a customer from the satisfied to highly satisfied category, or down to the less than satisfied customer might well complain about it (to anyone except you) slot. Bottom line: Hiring and keeping high-quality delivery drivers builds customer loyalty just as much as how well you make a pizza.
Learn more in Thrive's Restaurant Delivery: Secrets to Success guide. Click here to download now!