Tips for Social Distancing Your Deliveries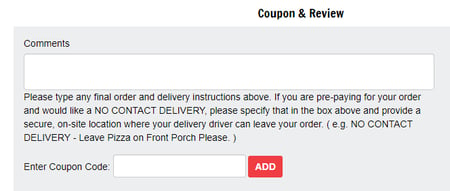 No-Contact Delivery gives your customers and drivers peace of mind during this critical time. Invite your customers to specify directions for their no-contact delivery by using the Order Message in Thrive Online. LEARN MORE >
Increasing third-party orders from services like GrubHub, UberEats and DoorDash? Our partnership with Chowly lets you pull all these orders into your Thrive POS system for easy operations. LEARN MORE >
Deliver More with DoorDash Drive

If deliveries are ramping up but you don't have enough drivers to handle the load, consider supplementing with DoorDash Drive! Thrive POS has a direct integration with DoorDash Drive which allows you to assign individual orders to be delivered by a DoorDash driver, whenever needed. LEARN MORE >
Schedule Time With a DoorDash Drive Representative • Create a DoorDash Drive Account
DoorDash Drive Overview • Thrive + DoorDash Drive Resources
Communicate with Customers
It's more important than ever to keep your customers informed and engaged, letting them know that you are fully open or perhaps just open for delivery & pick up. If you use SalesBuilder, consider sending an e-mail or push notification to your customers with an update and perhaps a special delivery offer. LEARN MORE >
PRO TIP: Take the contact out of payments with EMV devices for your location.

Rather than handling customer credit cards, use an EMV device to keep the card in the customer's hand. Available with our preferred partner, WorldPay.
Need help with these ideas or others?
Contact your Thrive support team at 817-750-3947.