The pizza industry has led the way in using technology to help better manage the restaurant.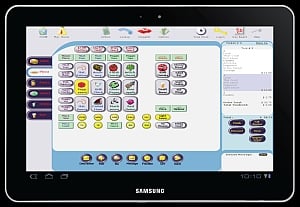 In pizza point-of-sale systems, innovative features help improve order taking and management. In many cases, complex menus and challenging business models, combined with thin margins, have driven pizzerias to adopt new technologies before others in the restaurant industry. Here's a few POS features we love!
1. Conversational Ordering
Making complex ordering easier is the goal of any restaurant point-of-sale system. In pizza, this is complicated by a myriad of topping options, sizes, crusts, sauces and more. Ordering your average pizza is far more complex than ordering a burger or a steak. Hence the rise of "conversational ordering" models in the point-of-sale software, which allow you great flexibility in ordering "as the customer says it" rather than sticking to a strict routine of picking the item, then the modifers, then the sizem, etc. Making order taking easy and flexible is the hallmark of a good pizza point-of-sale system - and something that many restaurant systems could benefit from.
2. Customer Database
Pizzeria point-of-sale systems were the first in the restaurant industry to include an integrated customer database, storing valuable information such as customer name, phone and address as well as linking to a complete order history. Knowing your customers is smart for any business. Pizza delivery makes this possible - and now many restaurants are striving to copy pizzerias by building customer databases.
3. Caller ID Phone Integration
Don't let phone orders be a distraction. Your local pizzeria lives for pick up and delivery orders - and now more and more restaurants are accepting phone ahead orders. Pizza point-of-sale systems make this efficient by integrating with caller ID systems, so you always know who's calling and can easily access their customer record. A history of phone calls also helps recover missed calls or mistakes.
4. Integrated Online Ordering
Can you even remember a time when pizzerias didn't let you order online? Consumer demand for online ordering is now sky high, and its spreading to all types of restaurants. Pizzerias were the first to adopt online ordering and the first to integrate these systems with point-of-sale, improving operations by ensuring that all online orders are easily accounted for. Now, tight integrations allow the instant sharing of menu data, quoted delivery times, credit card authorizations, and customer loyalty data.
5. Last Order Recall
Customers love anything that speeds up the ordering process. Pizza software helps improve customer service with "last order recall" features that let you easily reorder your favorite pie.
6. Scheduled Orders
Whether planning ahead for a big event or party, or just ordering for later today, consumers want to feel confident that the restaurant has an organized system for remembering their order. Pizza point-of-sale systems have adapted to this need with order scheduling systems that eliminate the need for separate catering management software. Sophisticated systems even help to manage capacity, report on committed item sales, and alert managers of scheduled orders.
7. Email confirmations & receipts
It's a paperless world for many consumers, who rely entirely on their smart phone to manage their life. Paper receipts? So old-fashioned. E-mailed receipts help customers confirm their order and manage expense reports.
8. Integrated Mapping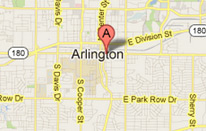 When you add delivery to your restaurant's operation, you've got to know where you're going. Pizza point-of-sale systems have tackled delivery management challenges and incorporated mapping solutions, so restaurant operators can control delivery areas and drivers can get directions. Whiz bang add ons like traffic notifications and "street view" pictures of the house you are delivering to help keep drivers on track.
9. One Number Ordering
When you've got 10 stores in a local community, it's hard for customers to determine which store delivers to them. Innovative pizzerias have solved this problem by centralizing phone order taking into a single call center, or utilizing remote staff to take orders. Pizza software systems have adapted to enable routing of orders to the correct store to be made and delivered.
10. Database Marketing & Loyalty
Customer data is at the heart of many pizza POS systems. How the restaurant makes use of that data is key to their success. Before many restaurants began collecting e-mail addresses or implementing loyalty programs, pizzerias were sending out "New customer welcome" letters and 'we miss you" postcards. Now, those systems have evolved into sophisticated automated direct mail / email / text message marketing tools that reward customers for loyalty and prod customers into returning more often.

Pizza may be America's favorite food - and pizzerias around this country are incredibly diverse. One thing they all have in common though is the need for great pizza software to help them manage complex operations. Pizza point-of-sale systems have led the way in innovation - benefiting more than just pizzerias along the way.
Granbury Restaurant Solutions is a leader in pizza technology. Request A Demo of our solutions today!