Ready to push your restaurant into the world of online ordering? Overwhelmed by the choices of online ordering providers? Here's a step-by-step guide to picking the solution that's perfect for your restaurant! Need more info? Download our free Online Ordering Launch Guide!
Step 1: Your Website or A General Provider or Both?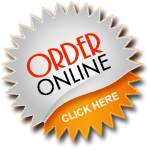 The first question to consider is whether you want to control the customer experience or let someone else do it. You can select an online ordering solution that will integrate into your website, so you'll be promoting your brand alone, but you'll be responsible for managing and promoting the service. Or, you can participate in one of the many general restaurant online ordering sites which will feature your restaurant in their search results and send customers your way for a fee per order. While these services may expose you to new customers, you run the danger of passing a growing portion of your profit margin to them as the popularity of online ordering grows. Many restaurants prefer to maintain a more direct customer relationship by providing online ordering directly on their own website. Some restaurants do both.
Step 2. Consider Your Online Form & Function
Having a cutting edge online order site that dazzles your customers may not fit in your restaurant's budget, but as you look at the offerings available keep in mind a few important points about how the system works.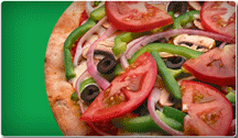 Pictures will increase ticket averages! Choose an online ordering solution that lets you present as many pictures as possible of your food, and invest the time and effort to get some good pictures taken. One of our clients, for example, saw a 9% ticket average jump the month after he added pictures to his site.
Make registration easy! Don't make it difficult for customers to start browsing your menu and choosing their dinner. Don't go with a site that requires registration at the beginning of the process - studies show that 23% of shoppers will abandon if required to register initially. Look for a system that allows customers to use Facebook or other accounts to register easily and quickly.
Consider Security - real and perceived. Many online ordering solutions will link away from your website to their own. It's better to find one that allows the entire transaction to take place within your own website, as consumers will feel more confident that this is a secure location. If you will be processing credit cards online, be sure that the software solution is certified as PCI Compliant. And don't hesitate to allow orders to be paid with cash at pickup - considering that 29% of Americans don't have a credit card, you could be cutting off a big part of your business if you don't.
Step 3. Fitting into your current operation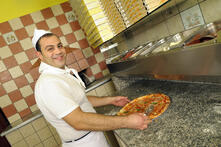 When you receive online orders at the store, you've got several options. Most providers will fax, e-mail or directly print in the kitchen. The ideal option is a POS-integrated solution which will insert orders directly into the POS system and print them on the makeline automatically, just like any other order. Reporting, inventory deductions, cash management will flow smoothly.
Because this is so critical, your POS company probably offers an online ordering solution or recommends partners that they can work with. Ask your POS company first. Trying to integrate a new online company with your existing POS system is likely to be an expensive, challenging and frustrating process that will not pay off for you in the end.
Step 4: Consider Your Special Needs
Don't assume that all online ordering providers or off-the-shelf 'shopping carts' are going to work for your restaurant. Restaurants have unique needs that are different from ordering shoes or books online. Ask your solution provider about:
How do you define which store a customer should be ordering from, for delivery orders?

How do you define the area that I deliver to?

How do you define different delivery charges for different areas?

What happens if I run out of an item?

Do you support "delayed" orders, if a customer wants to place an order today to be delivered next week, for instance?

For pizzas, do you support fractions? Sizes? Crust types?

How about coupons that apply to specific items?

How will I add specific weekly or daily specials to the system?

What happens if my store closes early, or internet goes down?
Step 5: Helping to Expand Your Business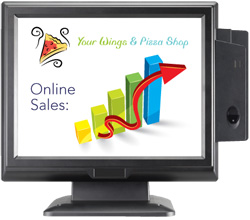 You've probably heard that online ordering will increase your ticket average and boost customer frequency. That's true in many cases, but it's not an accident. Top online ordering systems actively support these goals. For example, look at how the system allows for intelligent, interactive suggestive selling to boost ticket averages.
Google recently reported that 62% of restaurant searches happened on a mobile phone. Be sure that your online ordering software has a mobile-optimized version or, even better, look for one with an integrated mobile app that customers can download to their phones for quick and easy access.
Step 6. Cost

Like any major purchase, cost has to be a factor in your decision. You'll find a wide range of options, with some providers charging you a flat monthly fee, and some charging per order. While a per order rate may sound attractive at first, you'll be surprised how quickly those fees add up. You want to drive as much traffic as possible to your site, making a flat fee a more affordable and predicatable way to go. Overall, you'll find great solutions at an affordable monthly cost, making the ROI of online ordering easy to see.
For more info on our restaurant online ordering solutions, please click here!