You may have heard of the recent discovery of the Heartbleed bug. This vulnerability in Open SSL affects most internet sites. SSL is the encryption used to protect sensitive traffic on the internet. A bug was discovered and made public on April 7, 2014.
Granbury Solutions uses Open SSL to encrypt traffic on many of our websites, including our LetsGet Online Ordering and SalesBuilder customer loyalty program. While we have found no evidence of a security compromise, we take the security of your customer data very seriously and immediately took proactive action. Last week our security team completed upgrades on our SSL Certificates to the new Open SSL standard to eliminate any potential vulnerability due to the Heartbleed bug.
Rest assured that this bug does not have an impact on in-store Point-of-Sale systems and all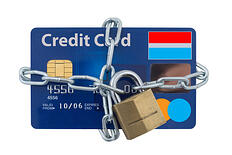 credit card information is encrypted to ensure the security of your business. You can be confident that your online and mobile ordering and customer loyalty transactions are secure.
Unfortunately, criminals interested in stealing credit card data are targeting restaurants more and more frequently. It's important to review your restaurant's security practices and make sure your business is protected. Here's a quick restaurant security checklist to get you started:
Keep Your Computers Up-to-Date- Keeping your business protected starts with the very system you use to process payments. If you use a windows machine for your POS, simply turning on the Windows Auto-update feature is an easy way to keep your system protected from malicious attacks. If you use Windows XP, it's time to upgrade your machines as Microsoft has ended support for this decade-old operating system.
Keep Your Network Secure- Protect your business from outside attacks with a firewall to prevent unauthorized access to your business's network to screen out traffic from hackers, viruses or other types of malware.
Update Passwords Often- Frequently updating your passwords is an easy way to help keep your systems safe. Set a calendar reminder to update passwords regularly and be sure to use unique, complex passwords. (Include upper case letters, numbers and special characters)
Use the Right Antivirus- Installing and frequently updating antivirus software helps identify malicious software designed to compromise your POS. Be sure to contact GRS Support to discuss your options before you install a new antivirus program on your POS, as some programs might conflict with your POS software.
PCI Compliance is Critical- All merchants who accept credit cards must be compliant, no matter what their volume. Even if you do not process credit cards through your point-of-sale system, you must follow compliance guidelines related to managing cardholder data.
The good news is you're not alone in making security decisions for your business. Granbury Solutions has teamed up with the industry's leading security experts to help you protect your business. Visit our "Credit Card Security Guide" to learn more about PCI Compliance today.