Restaurants need to find ways to operate efficiently and cost-effectively to keep up with tough competition and increasing customer demands. If your POS system isn't integrated with other technology, it can hold you back from reaching those goals.
There are plenty of ways POS integration can help your business run more efficiently, but four main points really showcase the main difference in capabilities between an integrated system and one that's patched together.
Meeting Customer Demands
There are more than 600,000 restaurants in the U.S., which means your customers have plenty of options when it comes to food. People are looking for restaurants with the technology that allows them to order in the way they feel most comfortable in the least amount of time, including ordering online or via mobile app. They also expect your eatery to have their orders ready when the website or app promised, and their loyalty rewards balance to reflect all purchases.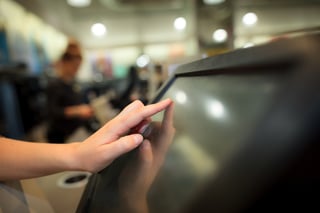 A non-integrated system means that your restaurant POS operates independently of online ordering, payments, loyalty, kitchen timers, etc. Having all these separate systems can make using them a pain for both your staff and your customers.
One example of a disconnect is outsourced online ordering and delivery through a third-party that doesn't integrate with your restaurant's systems. An employee must re-enter these orders into the restaurant POS, which creates double work and opens the door for mistakes. Integrating online orders means fewer mistakes and a reduction in the amount of time and resources needed to enter orders — or wasted on remaking orders prepared incorrectly.
Managing Your Operation
Integrated systems help streamline important processes like inventory management, ordering, scheduling, and payroll by sharing data and communicating with each other. If a customer orders a hot dog, the system automatically deducts the hot dog from the inventory count. When enough hot dogs are sold, a low stock alert can initiate a purchase order, so you're never out of popular items. An integrated system can also help reduce payroll expenses by alerting managers to overtime costs or shift conflicts.
Integrated systems also provide more comprehensive reporting. They allow you to look at data from all sources together to gain deeper insights into your operations.
Scaling as You Grow
When it's time to expand, integrated systems make scaling easier. Separate platforms require individual IT support, which costs time and money. But if you want to add more terminals or locations to an integrated system, all the data can be shared. If a developer adds a new capability, it will work with all your components, not just part of it.
Want to see a truly integrated solution? Meet Thr!ve!