Looking for a way to improve your customer service and reduce labor costs? Consider using a professional call center to answer your phones and take orders! Thrive is now partnered with Kanekt365, a leading pizza-focused call center solution.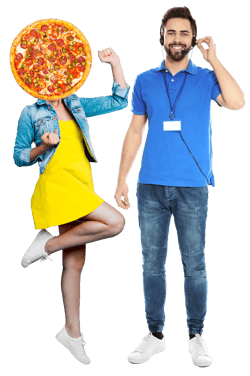 Kanekt365 can provide expertly trained call center staff to answer inbound calls and place orders, all for under $1 per call. Their upsell strategies are proven to increase ticket averages. Orders are transmitted directly to your Thrive POS system where they will print in the kitchen just like an online order.
Some key benefits of using Kanekt365 are:
1. Increased Average Ticket (Increase of $5.47 per ticket)
2. Reduced Labor Cost (Estimated savings of about $400 per week)
3. Never Missing a Call
4. Better Customer Service
5. Increased Employee Morale
6. Decreased Make Times
7. and many more business optimizing benefits!
Another great thing about Kanekt365 is there are no additional fees. That's right – not one! Kanekt365 charges you once a week electronically based upon your call-order volume. There are no set-up fees, training fees, cancellation fees.
LEARN MORE >
Would you like to take your business to the next level?