A delivery restaurant's point-of-sale system is one of its most important tools. As with any tool, proper training and usage result in higher efficiency and more effective management. That being said, a tool is only as good as its operator.
But is it worth the time it will take to train your staff?
Proper Use of the POS System
Making sure your staff understands how to use the system properly and effectively will contribute to smoother overall daily operations and will make keeping track of important information such as inventory, food costs and labor costs much easier and more accurate.
Maximizing Efficiency & Customer Satisfaction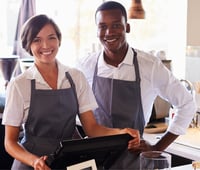 It's a good idea to have refresher meetings to ensure staff understands exactly how to use the POS system, ensuring the system is being used to its full potential and ultimately increasing operational efficiency and increasing profits for your pizzeria. If your staff is consistently making mistakes, that could be a sign of inadequate training or poor understanding of the system. This can lead to problems with orders, incorrect customer charges or a number of issues ultimately leading to customer dissatisfaction - which means lost time and money for your restaurant.
Save Time and Money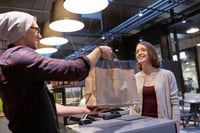 Your restaurant's counter and delivery staff is the first line of defense preventing unhappy customers, lost time, productivity, and profits. If they understand how to use your restaurant's POS system correctly it not only will make their job much easier, but will also help keep the rest of the operation running smoothly and efficiently. Ultimately your restaurant will save time and money if your staff is well trained and fully understands your POS system, both from customer loyalty derived from positive customer experience, and from reduced employee turnover costs.
Reduce Errors & Simplify Training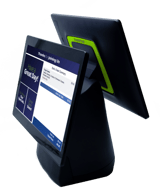 With the right point-of-sale system, you can reduce order errors and simplify training. Thrive's feature-rich POS system designed for pizza delivery guides both employees and online order customers through placing orders to ensure the highest level of accuracy and customer satisfaction. You'll also see a reduction in delivery errors with address verification. Whether your company has a high turnover rate or not, training new employees will be a breeze with our easy-to-use interface.
Thrive offers live product demos and in-depth online training and optimization resources for our state-of-the-art POS system designed specifically for delivery restaurants. Learn more >