Thinking about buying a point-of-sale system for your restaurant? For many restaurants, the point-of-sale computer system is one of the biggest up front purchases they'll make, and one of the most complex to navigate. Here's some insider tips on how to negotiate the best possible deal - and some hidden traps to watch out for so you aren't left with unexpected expenses!
Tip #1: Know What You're Buying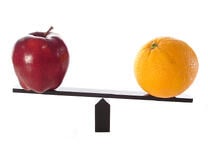 When you're buying a computer system for your restaurant, it's complicated. Different computer parts and pieces combined with software and training make for a big ticket item and a lot to consider. When it comes to hardware, make sure you have a clear outline of what components are included and exactly what the specifications are, so you can compare prices apples-to-apples when looking at different vendors. Ask your vendor for specific brand names and models for each hardware component, and be sure to factor in the included warranty. Use this knowledge to negotiate the best price on your hardware, but don't be tempted to purchase components individually and piece it together yourself unless you are quite technically savvy. You'll find that most vendors make their profit on their proprietary software - not their hardware - once you really compare the details.
Tip #2: Go For the Extra Software Modules

Many point-of-sale vendors will offer separate software modules for an extra price. For instance, inventory tracking, delivery, table management or employee scheduling may be optional add-ons. Even if you aren't going to use these features right away, try to get at least one included with your software purchase. Because these don't cost the vendor anything extra to provide, they are one of the more negotiable aspects of the purchase and a good place to focus on getting a little extra bang for your buck.
Tip #3: The Right Time to Buy

Like most companies, many point-of-sale vendors have business cycles they are trying to manage. If you are buying from a large company, the end of the quarter usually means a big sales push and you might find better deals. Big industry trade shows usually also mean special deals so be aware of any shows your vendor is attending (check their website) and ask for the show special even if you did not attend the show. If your schedule is tied to your own store opening and you can't be flexible, at least try to plan far enough ahead so that you don't require rush services. You may find that if the vendor has a last minute spot available on their implementation schedule, they will be more willing to give you a great deal if you are ready to fill it, but if they are busy they won't be anxious to rush you to the front of the line unless you've paid a premiere price.
Tip #4: Package in the Services
If you're looking for add on services such as online ordering, marketing automation, customer loyalty or any other package where your vendor stands to charge you every month, be sure to include these in your overall system negotiation rather than waiting until after your initial purchase. You'll get the best package deal if you buy everything together. Ongoing monthly service fees are your vendor's key to long term success, and you're likely to score a great deal on your software if you are willing to commit to a year or more of a subscription service.
Tip #5: Don't skimp on Training
One area that many operators look to save on is the training and implementation services. This can be a real "gotcha" because once you've purchased the system with the intent of setting it up yourself, you don't have a lot of room to negotiate when you end up needing help a few months down the road. Your time is valuable and getting your point-of-sale system set up correctly, while learning to use all the features you've paid for, is worth a lot. Spending a little extra in this area is worth every penny.
Tip #6: Think long term about support

If your vendor is throwing in 'free support' for the first few months that's great, but don't be fooled into thinking you'll never be paying those support fees! Six months down the road you'll still want your vendor as a partner to help you make the most of your investment, and you'll want to stay on top of any available software updates. Again it's better to be clear up front what all your monthly fees will be and lock them in for a time period. If you can get a few months free, that's great, but go ahead and negotiate the fee for the year after that up front.
Tip #7: Think Monthly
Overwhelmed by the cost of the right point-of-sale system? Break it down into monthly payments or even think about the daily cost of ownership. Subscription plans like Granbury's PaaS plan let you pay a small amount up front and then a monthly amount for as long as you want to use the system - which gives you the flexibility if you decide this restaurant thing isn't going to work out for you after all! Monthly payments are easier to budget for and can come right out of cash flow. Of course, if you can pay cash up front, your vendor may also offer a discount or special incentive - you should always ask!
Tip #8: More Stores = More Savings

This probably goes without saying, but if you have multiple locations you'll be able to score a better deal if you commit to more than one at a time. Negotiating a deal to retrofit 5 locations this quarter means you've got more buying power than if you just purchase one now and leave the rest for some vague time in the future. Every POS vendor hears tales weekly from 2-store chains who say "I'm going to have 100 stores in a year!" A real committment to purchase multiple stores - even if you are teaming up with other franchisees or partners, will get their attention. If you can't actually purchase systems for more than one location, offer the next best thing - a written contract that requires this vendor's system for all your new stores. Vendors love that sort of thing!
Tip #9:
Credit Cards Hold The Key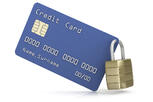 When you're setting up a new point-of-sale system it's probably going to have integrated credit card processing, which opens up another whole negotiation with potential merchant services providers. Some merchant providers actually offer "Free" point-of-sale software, but beware. The quality and depth of these systems is often lacking, and merchants find they are paying much higher credit card processing rates for the privilege. If you're flexible enough to consider your POS vendor's preferred credit card processing partner you may find that you get a great deal not only on your processing, but your POS vendor may also have special discounts available. These partnerships usually mean lower costs for everyone because they eliminate any 3rd party gateway software.
Tip #10: Chip In Something The Vendor Wants
When all else fails, think about what you have to offer to help sweeten the deal. Vendors are eager for customer testimonials, referrals, case studies and press releases to publicize their great solutions. Offer to be a willing partner in promoting the solution you're using, and your vendor may just be willing to throw in that free shipping you're looking for.
Good luck in your negotiations and remember that in the end, your point-of-sale system will make you lots of money - it's worth every penny!
Want to learn more? Download our free guide, the Restaurant POS Buyer's Guide, for more info on how to choose the right POS system for you!