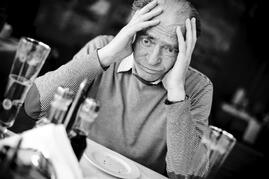 It's Friday night and it happened again - in the middle of the rush the POS system is locked up and no one can take orders. I missed a critical order because it didn't print. I dread having to make menu changes - it will take me all day to figure out. Customers are complaining that their order isn't right - because the point-of-sale system just doesn't work. I can't start anything new - like online ordering - my POS system can't handle it. Heck, I can't even find hardware that's compatible. And every time I turn around I need to spend more money to keep it running.
Sound familiar? Restaurant owners are all too familiar with the potential hazards of a failing point-of-sale system. Servers don't remember how to take orders without it, let alone add up a ticket or make change. Like it or not, we're depending on this technology. Should you live with the POS system you've got or is it time to make a change?
Keeping what you've got? Here's how to make peace with it:
Consider a software upgrade. If your manufacturer has released a new version, you may be entitled to get it for free (especially if you've been paying for support). This just may smooth out your operation. (Then again, it may cause new problems!)
Give it a good cleaning. Restaurants are tough on computers, and a thorough cleaning can improve performance. Blow out the components with compressed air. While you're at it, check out the power situation - make sure you haven't overloaded circuits and you have good power protection on your system. And clear the area around your computers for improved air circulation.
Clean up the operating system. Maybe it's not your POS system that's causing you problems - it could be a virus or spyware on your computers. Give it a good refresh to see if that improves anything.
Invest in minor hardware upgrades. Perhaps a little money spent adding RAM or upgrading your server will make a big performance difference. Upgrading your network devices may also help speed up operations.
Look for training help. Learning to use your system's features will help you appreciate it. And perhaps you'll find some configuration options that will help your operation work more smoothly. Check with your software vendor to learn what options they have available.
Network with other users. Ask them for advice - do they have the same problems you do?
When it's time to say good-bye:
Despite your good intentions, you may find it's time to say goodbye. If your software vendor is no longer supporting or developing your product, or your needs have grown beyond your system's capabilities, your business will benefit from investing in a new system. How will you find a better partner this time around?
Evaluate systems that fit your niche. If you are a specialty restaurant such as pizza or coffee, find a system that is designed for you.
Look for a manufacturer that is actively developing their system, with regular new releases. This will give you hope that new features will be readily available.
Look beyond point-of-sale. Restaurant technology today encompasses many strategic customer touchpoints, including online and mobile ordering, self-serve Kiosk ordering, social media, and customer loyalty programs. Look for a vendor who can offer an integrated solution.
Don't skimp on hardware. Today's powerful software systems require the horsepower of modern hardware. Invest a little extra to make sure your system can last into the future, rather than trying to reuse old out-of-date components.
Be realistic about your training needs. Get the most out of your investment by getting the help you need setting up the system and learning how to use the features.
Check references! Look for other users with needs similar to yours.
Not sure how you're going to pay for it? Look for a strong leasing or subscription option that will help you pay over time.
Granbury Restaurant Solutions is an expert provider of point-of-sale, along with integrated strategic technologies such as online ordering, mobile ordering, iPad self-serve ordering, and customer loyalty. Download our FREE point-of-sale buyer's guide for more tips on picking the right technology for you!