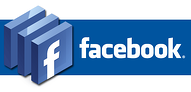 We've just added a great new feature to the GRS Online Ordering solution - "Register with FaceBook!" Now, clients who visit your restaurant online ordering site don't have to create an account, remember a log on and password - they can just click on the "Facebook" button to sign in.
How will this help your restaurant? Facebook's research shows that giving the "Register with Facebook" option increases registrations on websites by 15%. This speeds up the ordering process and cuts down on customer frustration when they can't remember their log on or password to your site. You'll still get their e-mail address and contact details for future marketing connections.
Existing GRS / Let's Get online ordering customers don't have to do anything to activate this feature - it's automatically available.
Another great Facebook connection at the end of the online order gives customers a chance to "Like" your restaurant's page OR Facebook page, and post a comment. This shows on the order confirmation page. If you want the "Like" to point to your website, make sure that the website is correct in your Let's Get Account Setup page. If you want them to "Like" your Facebook page instead, be sure to enter your Facebook URL on the account setup screen. If this field is entered, the system will use this for the "Like" at the end of the order.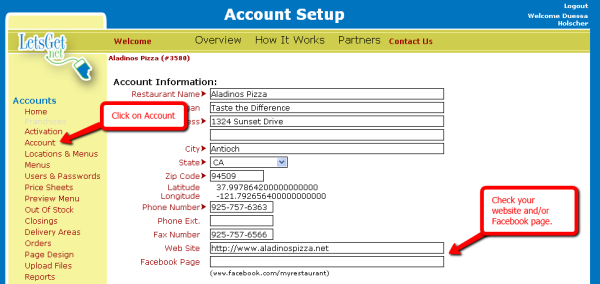 For more information about the GRS Online Ordering solution, please click here or contact us!