Yelp may be the technology company that restaurant owners most hate - and most love. Those who understand how to manage Yelp, and review sites like it, stand to benefit from increased traffic. We heard from Morgan Remmers, local business outreach manager at Yelp, with some great advice about how to make Yelp work for you!
1. Appear where customers are searching and stand out. Your online reputation really does matter - 95% of consumers use the internet to find local businesses, and according to Remmers, 85% read online reviews. 82% of Yelp users intend to buy a product or service, and 89% of those intend to buy within a week. Remmers suggested that you can stand out on Yelp by claiming your business page profile, adding photos, your menu, and a check-in special to encourage Yelpers to get engaged with your restaurant. With the Yelp business owner's view, you can track user views and customer leads to see how much traffic is generated.
Remmers suggests that you pay particular attention to the "Business Info" field you can fill out about your restaurant. This is important to search results, so consider what your potential customers may be searching for. This is a good place to list specific menu items as well as a general description of your restaurant.
2. Treat every customer like a VIP, even after they've left your restaurant. There's a common misconception among business owners that Yelp has a lot of negative reviews - but the reality is that 80% of reviews are 3 stars or higher. It's important to respond to online reviews, both privately and publicly. Keep in mind that consumers tend to look at the big picture, so a few bad reviews mixed in with a lot of good ones will likely not hurt your business too much.
3. Don't validate negative reviews by responding negatively! Remmers suggests that you take the "Stop, Drop and Roll" approach to responding to negative reviews.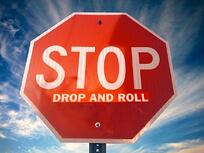 Stop: Wait at least 24 hours before responding, to keep your emotions in check.
Drop: Drop any prideful, defensive or harsh responses. Let a trusted friend or co-worker read your response to make sure it is professional and positive.
Roll: Keep in mind that you can't control opinion. Mend any valid issues, and move on. Keep in mind that a diplomatic, positive, genuine response may result in a satisfied customer and even a review update.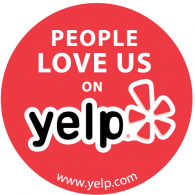 4. Do let people know you are online. Remmers suggests that you should not ask for or bribe customers to give reviews, as this can turn off customers and result in suspicious reviews. However, letting customers know that you are active on Yelp and other sites will encourage contributions. If you create a check-in offer on Yelp, it will alert staff that this customer is a Yelper (a keep-on-your-toes reminder?) and will automatically send that Yelper an invitation to review your restaurant. This can be a great way to increase your reviews. Remmers also encourages restaurant owners to update their e-mail signature and business cards, and to request the free marketing items available such as stickers for your window. Remember, on average only 1% of Yelp users are active contributors likely to write a review.
Keep these simple steps in mind and you will be well on your way to improving your online reputation!