Solos Pizza Cafe is a fast casual pizza restaurant that started off with a clear goal: provide delicious pizza with high quality ingredients to the customers as quickly as possible. With three stores opened and winning several awards, such as "Best Pizza in Plymouth" and a Star Tribunes "Top 100 Workplaces," it is safe to say they have met their goal. GRS and FireFly have been an integral part of this process and Brian Banick talks about his experiences working with them.
"My partner, Bruce Thomson, and I started off with a 'take and bake' concept, but felt it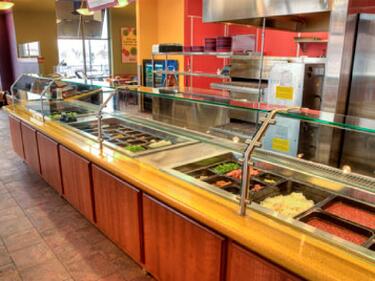 wasn't enough. I really wanted to improve upon this idea. I liked the idea of the customer seeing their pizza created right in front of them, while creating a cool environment they could enjoy as well." At the time, the term fast-casual was still new, but that is what Solos would become. As it would turn out, fast-casual pizza has seen tremendous growth in the recent years. "In 2006, we described the concept of fast-casual pizza in a national survey to guage customer interest. The research group said the results were some of the most favorable they had ever seen." Wasting no time, they began searching for an oven that would bake the pizza perfectly every time. After hundreds of pizza, they had their oven. After opening their first store in Maple Grove, Minnesota in February of 2007, Solo's Pizza Cafe was born. To help them along the way, Granbury Restaurant Solutions has been their main choice in restaurant technology.
Brian goes on to explain how they chose FireFly. "At the time, we still hadn't decided how to grow the business. We needed a robust system that could grow with us as we further defined our business model. Even though we weren't planning on delivery at the time, a pizza point of sale system that integrated well with mapping systems and delivery was important." Luckily, at a trip to The Pizza Expo, Solo's Pizza would find what they needed. "At the time, FireFly was emerging as a great pizza point of sale system." Having a strong UNIX background, Brian knew exactly what he was looking for. "Customer data and management is a strong part of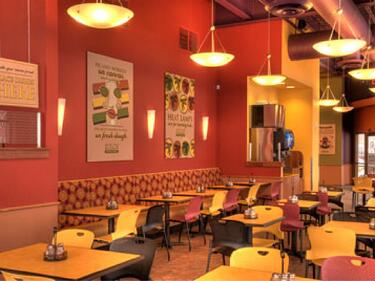 ourbusiness and we knew FireFly would help us make intelligent business decisions. It was exactly what we needed."
FireFly offers many great tools to help run a successful pizza restaurant and Brian talks about what he likes best. "The reporting and integration with the inventory and payroll systems are great. However, the added product integration to FireFly is the crown jewel of the GRS system. Integration and ease of use are constantly being utilized, while completely fulfilling our needs. Hundreds of pizza orders are coming through our store at any time, whether through the online ordering system, the mobile ordering app or in store, and FireFly handles all this very well."
Along with FireFly POS, GRS also offers a fully integrated customer loyalty system called Salesbuilder. Solo's Pizza has taken full advantage of this powerful program and Brian talks about how it has helped. "We started off with Fishbowl. While it works for e-mail, it wasn't great with tying information to the customer. We wanted a less intrusive way to interact with customers and get data from them. Salesbuilder gave us the ability to tie data to each customer transaction." It has also helped to identify their top customers to provide them with extra rewards. "We wanted to use a points system to award our truly loyal customers and Salesbuilder is great with that." When asked what his customers like about the program, Brian was quick toanswer. "The customer doesn't have to worry about keeping up with anything! They love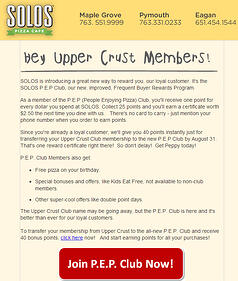 that they don't have to use cards or print out coupons, the integration with FireFly handles all of that and this resonates greatly with our customers." Brian also mentioned the more secure aspects of the program. "Another nice thing is that all the offers are unique. We don't have to worry about duplicate coupons or fraud and this helps out a lot." Solo's Pizza Cafe has recently re-launched their loyalty program under a new name, Solos P.E.P. Club, and will continue to use Salesbuilder build their business and reward their loyal customers.
Another powerful tool in the GRS arsenal is the LetsGet online ordering and Solo's Pizza has used this to transform their business. "I like that there is a flat rate and we can push as much volume through it as possible. Plus, being integrated with our FireFly system makes handling the orders very simple. It even integrates with Salesbuilder and this helps to continue rewarding our customers." Brian also talked about several other features heconnected with onhis online ordering program. "Having visual graphics to show the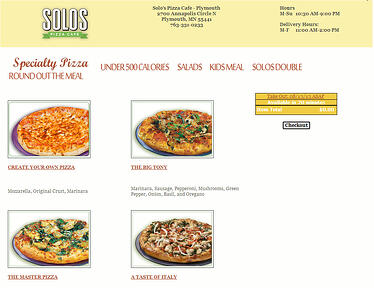 customers what they are getting has really helped and the customers enjoy seeing their order. Along with this, the visual up-selling to customers has also helped a lot." Solo's Pizza will continue to use LetsGet online ordering to compliment their ever growing customer base.
With three stores and new franchising opportunities, Solo's Pizza Café shows no signs of slowing and GRS will be there to help along the way.