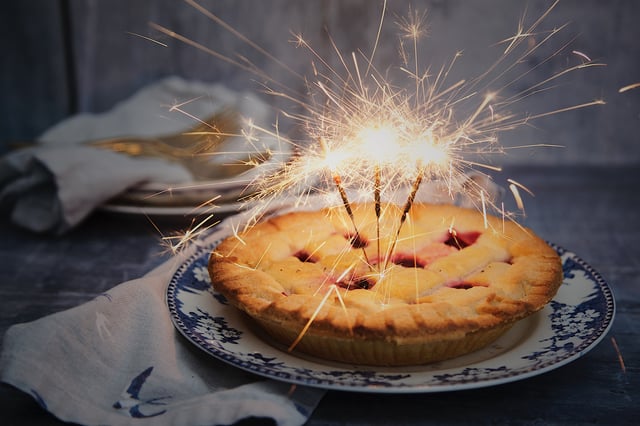 Pi Day has been a bit of a math nerd's ongoing joke. Taking place on March 14 every year (aka 3/14), the holiday is all about the mathematical constant that every kid in geometry class loves to hate. It's used most often when calculating the circumference of a circle, which means celebrating all comes down to the world's two favorite circular pies: dessert pie and pizza pie.
There's a clear fan favorite between the two on Pi Day, with lots of deals popping up in the land of desserts. Bakeries across the country roll out some amazing specials for Pi Day, including one-day-only flavors, smaller sizes of fan favorites, and discounts that are seriously hard to say no to. Even some restaurants that offer pie on their dessert menu are giving visitors a free slice to celebrate!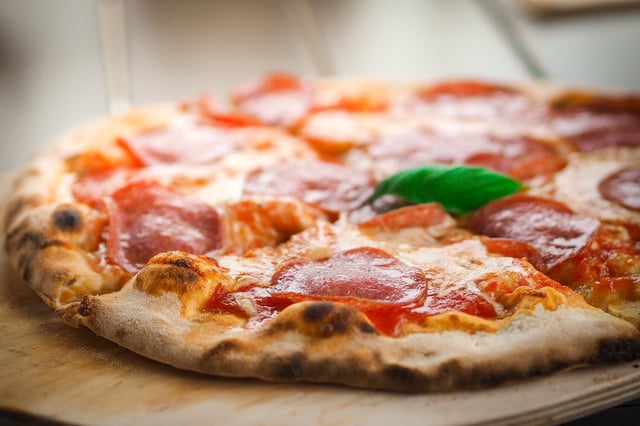 Don't underestimate the power of pizza, though. America's favorite comfort food is gaining in Pi Day popularity year after year, with more pizzerias offering awesome one-day deals to bring in the math-loving customers. North American chain Blaze Pizza has become known for their $3.14 pizza deal, which originally started as a one-off event three years ago. Now, customers come back every year, making it a sort of Pi Day tradition.
Restaurants don't have to offer huge savings to get in on the Pi Day action, though. You can attract customers by offering special topping combinations or pizza sizes on March 14 only. Host a special pizza-eating event where winners can get a t-shirt or a discount on their next purchase. Offer discounts on lower-cost add-on items like drinks or breadsticks. The possibilities are endless. One thing's for sure, though. Taking advantage of such a popular internet holiday is an easy way for any shop serving circular pies to grab a slice of a new crowd. Just don't forget to tell people about your deals beforehand!