There is an old saying that a rising tide lifts all boats. Research has proven this to be true in many areas, not the least of which is a healthier bottom line. For independent restaurants, such as pizzerias, community goodwill can mean that you either THR!VE (see what we did there?) or fail. Engagement may seem hard, but it really comes down to this: when you meet people on a human level, it creates a better all-around experience for everyone involved.
The Benefits of Community Engagement
Although it can significantly improve the health of your company wallet, the benefits go beyond increased sales. Employees, for instance, who feel good about their work perform better and are more likely to stay with a given company.
Besides which, happy employees are more likely to create positive customer experiences. One study noted that repeat customers spend 67% more than newer customers. Like many things in life, selling is relational. Instead of seeing customers as pizza orders, focus on creating and nurturing relationships and genuine human connections.
Giving Back and Selling More Pizzas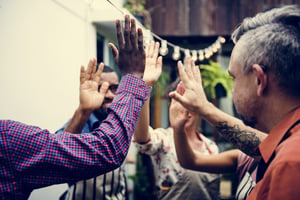 This all sounds good, but how exactly do create a local buzz? As a local (and probably extremely busy) pizzeria owner or manager, you may feel that you don't have a lot of time to dedicate to community involvement. It doesn't have to be hard though. With some brainstorming and local savvy, you may be surprised at how much good you can do (and how much good it does for you too).
Partner with Local Schools
For example, consider partnering with local schools. You can bring in pizza boxes and let the kids decorate them. Each box would need to be clearly labeled and then returned to your store. Be sure to organize them by grade, classroom, teacher, etc.
Once the boxes are fully decorated, and collected, the parents can call and order a pizza in the box their child decorated. All the parent needs to do is to give the child's name, the teacher, school name and or grade when their order their pizza. The school gets a small percentage of each sale (usually 12-15%) to put towards a special project such as school uniforms for their band or sports team.
Create Local Campaigns Based on Local Needs
You could also create an ad campaign where you sell certain combos or pizza by the slice. A portion of the proceeds can go to local needs such as food panties, or community fundraising projects. Not only does this raise your visibility, others will often happily spread the word on social media for you.
If your budget is small and you have an uncluttered outside wall, consider creating a family movie night on a warm summer night. Simply project an old movie for free using your own building as the screen. Be sure to check out any applicable zoning laws and do not infringe on copyrights by selling tickets.
Ambush and Guerilla (Pizza) Marketing
Another tactic at the local level, often called guerilla or ambush marketing, involves showing up at local events and giving away samples or items such as cups emblazoned with your logo. While this approach does cost a little, and you want to do your homework to avoid any pitfalls, it does work.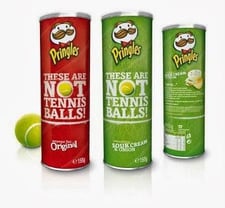 Pringles for instance, showed up at a Wimbledon match and handed out free cans of chips. They featured a label explained their cans contained chips instead of tennis balls. The point is to think ahead and get involved.
At Thrive, we understand that selling pizza is more than a killer sauce and pepperoni. If you need advanced technology that supports all you do, we can help. Beyond the sophisticated metrics and a robust POS system Thrive offers, most importantly we help independent pizzerias rise as fast as their dough. Call 800-750-3947 or click here for more information.