"We started our partnership with Granbury about 4 years ago and they have helped our pizza company with a lot of technology needs. We now have three stores up and running. Thanks for all the great work!"
- Omar Formacio, The Pizzeria, Harlingen, TX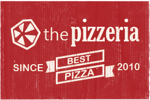 ---
"I have been with Granbury Solutions for a long time, and they are a great company with many long term employees. The sales team, customer support, and software are the best in the industry, I highly recommend them for your business!"
- David Orlando, Orlando's Brick Oven Pizza, Daniel Island, SC
---
"I am totally happy with the service and support I received from Granbury solutions through my system migration. Great service and product solutions!"
- Jet Chaisupakosol, Hibachi Rock, Allen, TX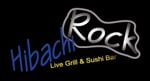 ---
"After testing numerous amount of POS systems on the market today 12+ systems including Toast, Revel, Revention, Aloha, NCR, Shopkeep, Clover etc... I rigorously demoed all systems and pushed them to the limits! Going over all the options possible when it comes to modifiers, interface setup, CRM, backend to manage inventory, sales, labor food cost etc.. Out of all of the systems Granburry Thrive outperformed all!!! Some came close and some are left in the smoke. When it came down to the Delivery module which is very important for us many POS systems didn't even have one, and the ones that did were broken and in early beta stages. Please compare the systems before making your final choice!!! I'm glad I did, and very happy I went with Thrive!!!"
- Paul Masevich, Delish Pizza, Sacramento, CA
---
"We have been partners with GRS going on six years now. We were previously using Vital Link POS and had decided to upgrade to Thrive. With any new POS we knew that there were going to be some challenges and bumps in the road along the way and of course that was the case. They have fixed the majority of the problems to date. In less than 24 hours I received an email with the solution to fix the problem, it was the exact solution that we needed to happen to fix the problem at hand and make us a very satisfied business partner."
- James Burton, K-Bob's Steakhouse, Fredericksburg, TX

---
"I have have dealt with many companies in the 25 years I have been doing business. I have not found a company with so many friendly and helpful employees. I love to do business with Granbury."
- Jefff Nielson
---
"As An operations director for Palio's pizza cafe locations throughout north Texas I am constantly relying on my point of sale and without Thrive POS my job would be 100 times harder. Granbury is always quick to call me back and at resolving my issues. All that I have to do is give our representative a call and she takes care of everything. The Thrive system helps keep track of my sales, labor, payroll, deliveries and so much more. They are always super helpful!"
- Kalobm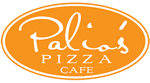 ---
"The software team is AWESOME!!! My system had a glitch that continued to occur. Which was on my end. The software team helped me continually, with GREAT patience and SUPER skill. I still haven't mastered the software, which is on me, but it will get done. The software team answer the phone quickly or call me back quickly. And ALWAYS FIXED THE PROBLEM.I HIGHLY RECOMMEND THEM. THANK YOU FOR ALL YOUR HELP"
- Robin Barry, Pizza Fino, Houston, TX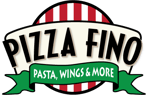 ---
Granbury has been a great company to us at Randys Pizza. We currently have two systems but we are in the process of putting in 3 more. We are currently using Trive and it works wonderfully with our menu and does everything we need it to do. The staff at Granbury has been exceptional. They are constantly helping me with everything and are quick to get everything taken care of, Im not sure what I would do with out those guys.
- Kourtnie Smith, Randy's Pizza, North Carolina